MG Solemates in action
Members of the MG community show off how they use art to tell their MG stories. Check out this video to get some inspiration for your own artwork!
Dexter and Cheryl Williams interview
NFL running back Dexter Williams and his mother, Cheryl, sit down to discuss their journey with MG and what makes them MG Solemates.
Marcus "Soles By Sir" Rivero interview
Shoe designer Marcus "Soles By Sir" Rivero tells us how he began crafting custom cleats for professional athletes to show that anyone can create art.
How to participate in My MG Solemates
1
Get involved
Sign up and invite your family, supporter or MG support group to participate with you, or participate on your own. Every voice matters!
2
Choose your canvas
It can be a pair of shoes, a hat, a shirt or something else! You can also print one of our templates from the art kit or draw your own. Whatever you choose can help tell your story.
3
Tell your story
When you sign up you'll receive some instructions and inspirational Story Starters to help with your design. Paint or draw your MG story, and then take a photo of your art and share it on social media with the #myMGsolemates hashtag.
See how other My MG Solemates have shared their stories, and get inspired to share yours.
My MG Solemates Gallery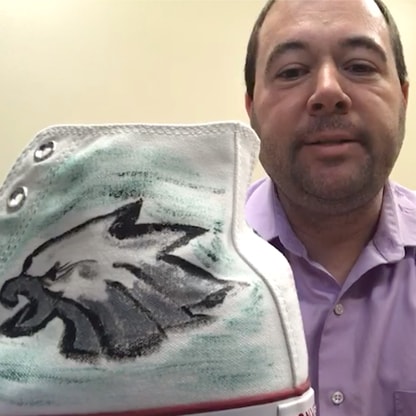 "My family being there for me was just a tremendous aid." Tommy
Louisiana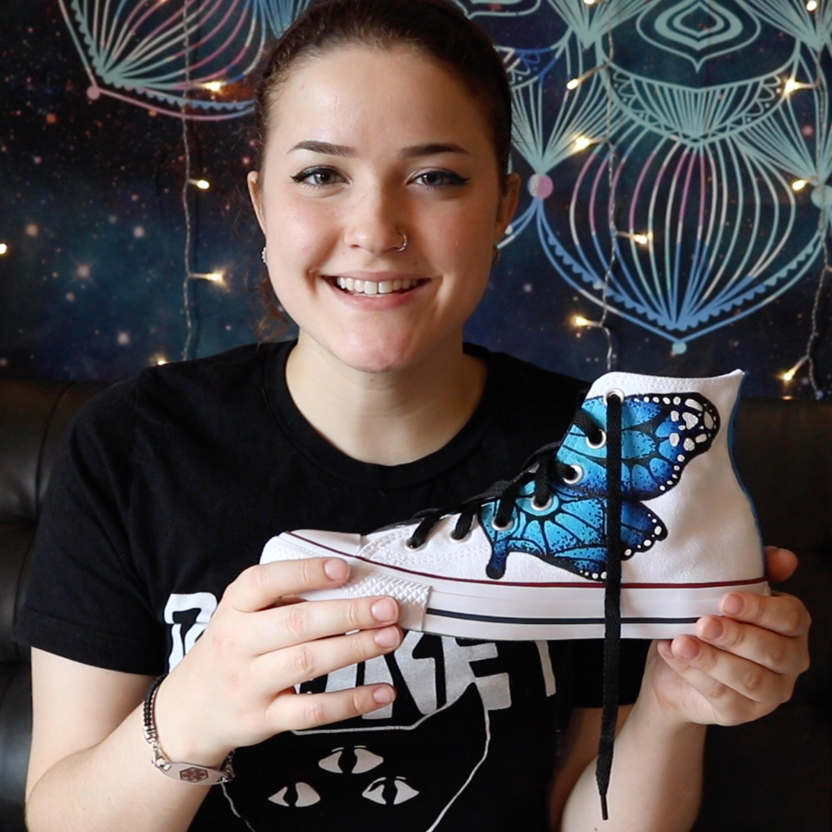 "When I heard about MG Sole, I thought this is perfect."Kelsey
Kansas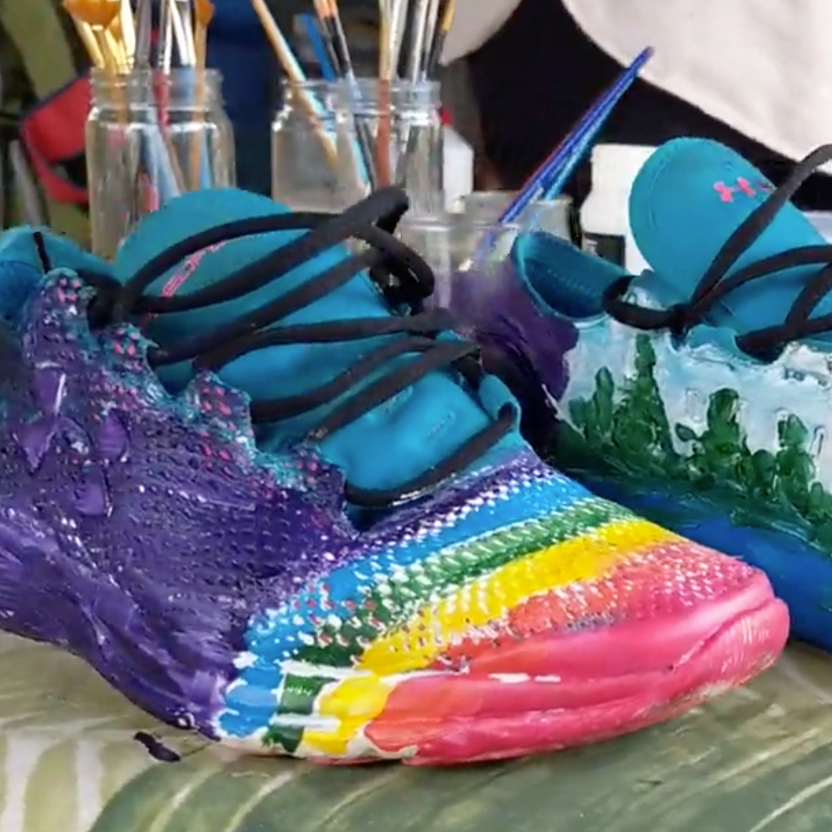 "It's great to use my creative energy to help try and bring more calm, less stress, more healing."Alesheia
Michigan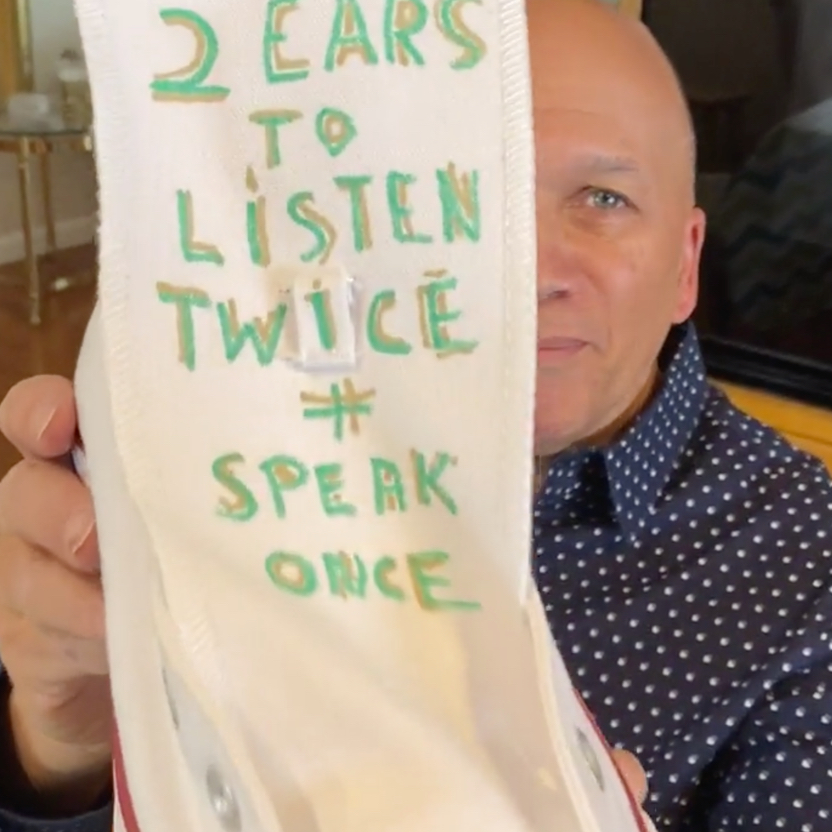 "Through sharing your story, you just never know who's going to jump on your team with you."Greg
Massachusetts
"Life with my son Jackson has been one of the most rewarding aspects of my MG journey."Mike
West Virginia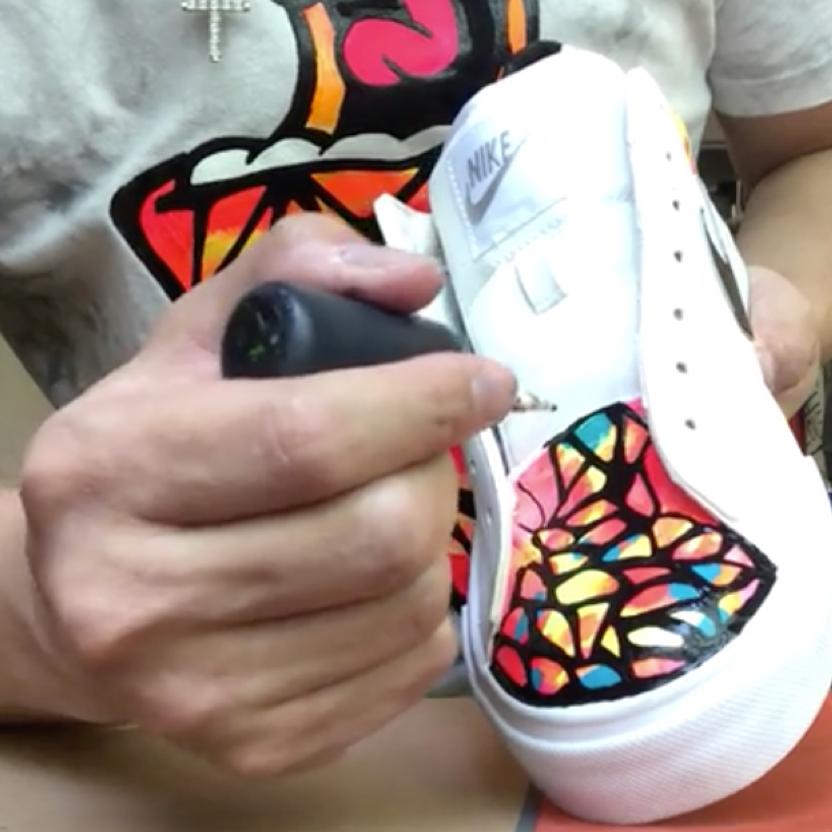 "Art is definitely therapy to me. It's soothing to sit down and create."@Edtheartist
My MG Sole Resident Artist
"I really like art. It's something that helped soothe me when I, like, am stressed out, and it's something that I love to do and I've always done."Abby
Massachusetts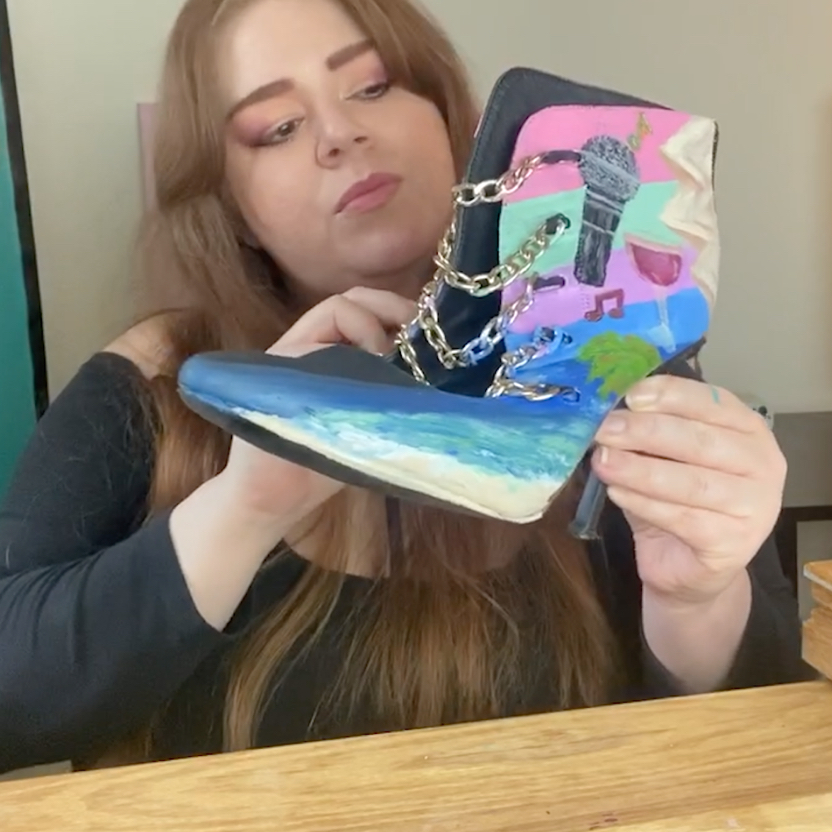 "My life has changed drastically since being diagnosed with myasthenia gravis, but I'm learning to adapt."Alicia
New York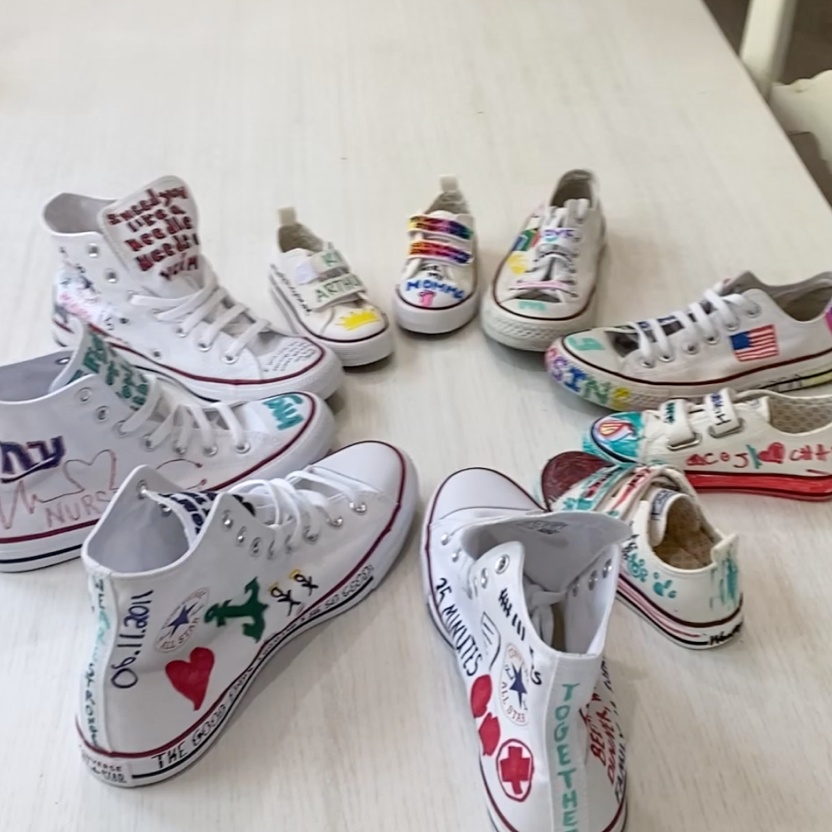 "We have just completed our MG Sole art project, decorating our shoes and I definitely channeled my inner artistry and my mother would be very proud of me."Lauren and Dave
South Carolina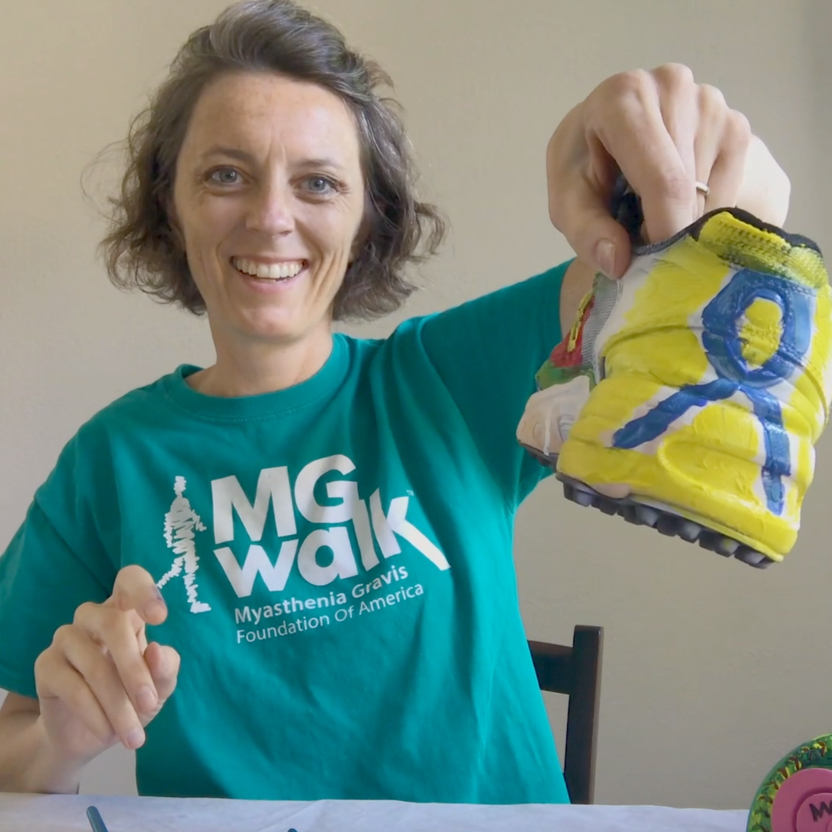 "I was stoked. Dude, who doesn't love playing with paint? It's awesome."Rachel
Texas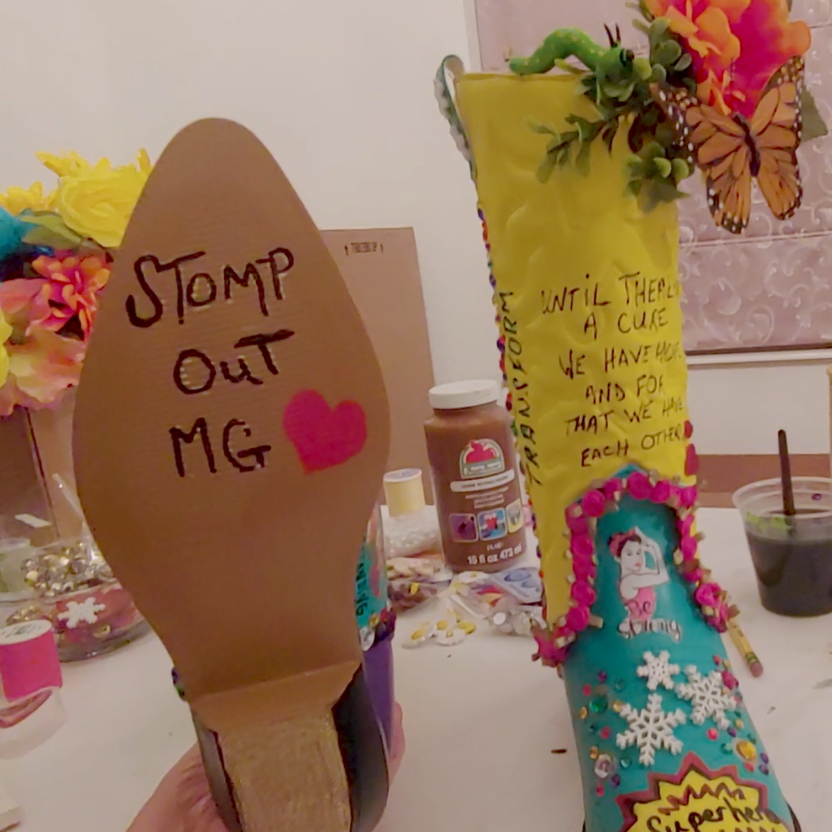 "When I first heard about this project, I was really excited because any type of creative outlet I think is always good."Jessica
Florida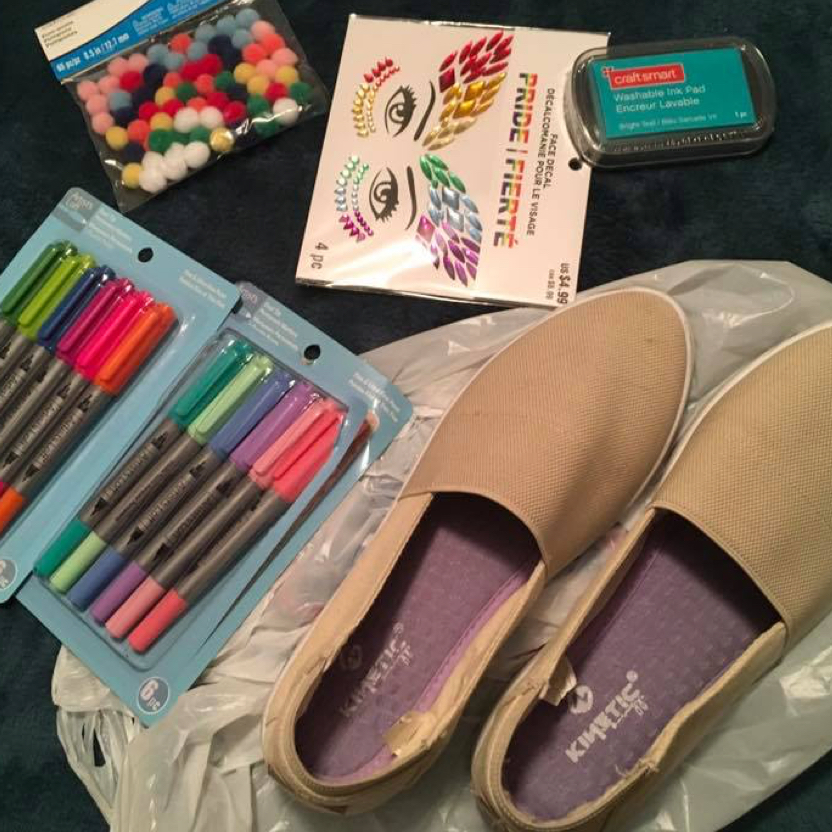 "The right shoe, on the other hand will still be colorful and lovely, but the colors will be subtler pastels."DaDonna
Florida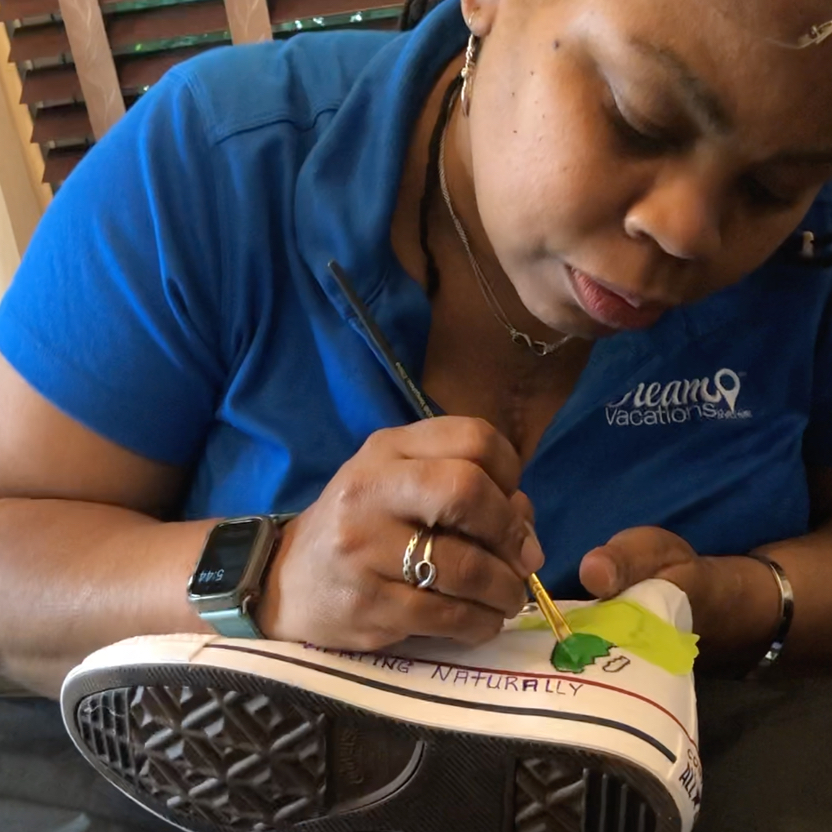 "Thankfully, I have a very supportive spouse and family and friends."Dawn
Georgia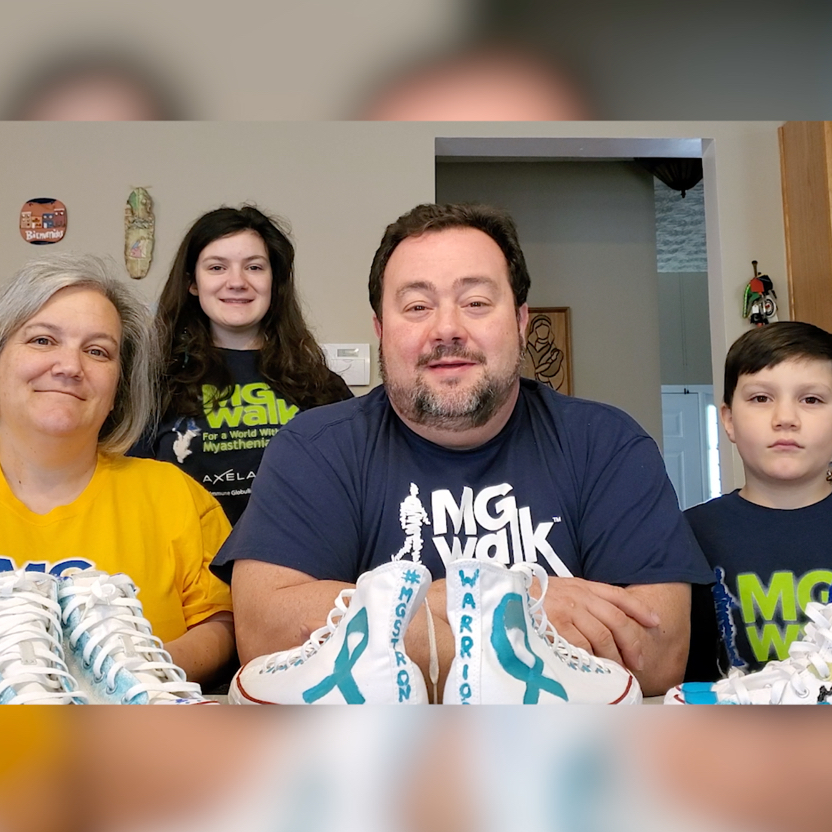 "I choose to find the good in each day."Alexis
Georgia