The knife in Sean Brock's hand multiplied. Shaken, the professional chef set it down and blinked furiously until the two knives on the table became one again.
It was 2014, and Sean was standing in the kitchen at one of his restaurants. Sean dismissed the double vision as a lingering aftereffect from a battle with food poisoning the day before. But as his vision blurred and the double vision returned in the following days, he began to suspect something was wrong. Sean had no idea he was experiencing his first symptoms of myasthenia gravis (MG). "For the first time in my career, I couldn't go to work. I had identified myself as this hardworking, precise craftsman. To know that I'm good at what I love but can't do it because my vision can split in two at any moment—I felt helpless."
To know that I'm good at what I love but can't do it...I felt helpless
This helpless feeling was particularly potent because Sean was born to cook. His love for food began deep in the South, amongst the coal fields of the Appalachian Mountains. He was raised by his grandmother, Audrey, who instilled in him a passion for cooking that has driven his entire life. As a child, his chores were in the kitchen or in Audrey's garden, where all their food came from.
When Sean turned 15, he got his first job in a restaurant and fell in love with the chaos that pulsed in the kitchen just outside the view of the customers. "The action, the stress, the fun of the kitchen was something that spoke to me," Sean said. "I'd never experienced anything like that and completely fell in love with it as a profession."
By the time Sean was 27, he had landed his first job as a head chef at the Capitol Grille in Nashville, TN. Sean obsessed over every detail; he assembled a staff from 200 interviews and created a 30-course tasting menu. The restaurant at the infamous Hermitage Hotel opened on Valentine's Day in 2005. It was a colossal failure. They weren't able to serve all the guests because of the amount of dishes Sean wanted to make and the local newspaper wrote a scathing article.
The next day, Sean vowed to not take a day off until they received a good review. He worked 10 months straight, seven days a week, until the same newspaper that was critical of the opening gave him a stellar review. This experience is key to understanding Sean's identity as a workaholic and perfectionist in everything that he does.
As Sean began to make a name for himself in the culinary world, he used his grandmother's influence to guide him—turning humble ingredients into extraordinary dishes. This method paid off; Sean was a back-to-back nominee for the James Beard award "Rising Chef of the Year" in 2008 and 2009. In 2010, he was the winner of the James Beard award "Best Chef: Southeast." "My grandmother taught me about all of the work that goes on in the field and was very adamant about making sure all the ingredients were handled with the utmost respect and care."
My grandmother taught me about all of the work that goes on in the field.
As his fame grew, Sean partnered with farmers so he could stock his pantries with the best ingredients. He opened multiple restaurants that allowed him the freedom to experiment across the food spectrum. These included McCrady's, where he created high-end dishes for a fancier clientele, and Husk, where he served customers simpler, homemade recipes that he grew up loving.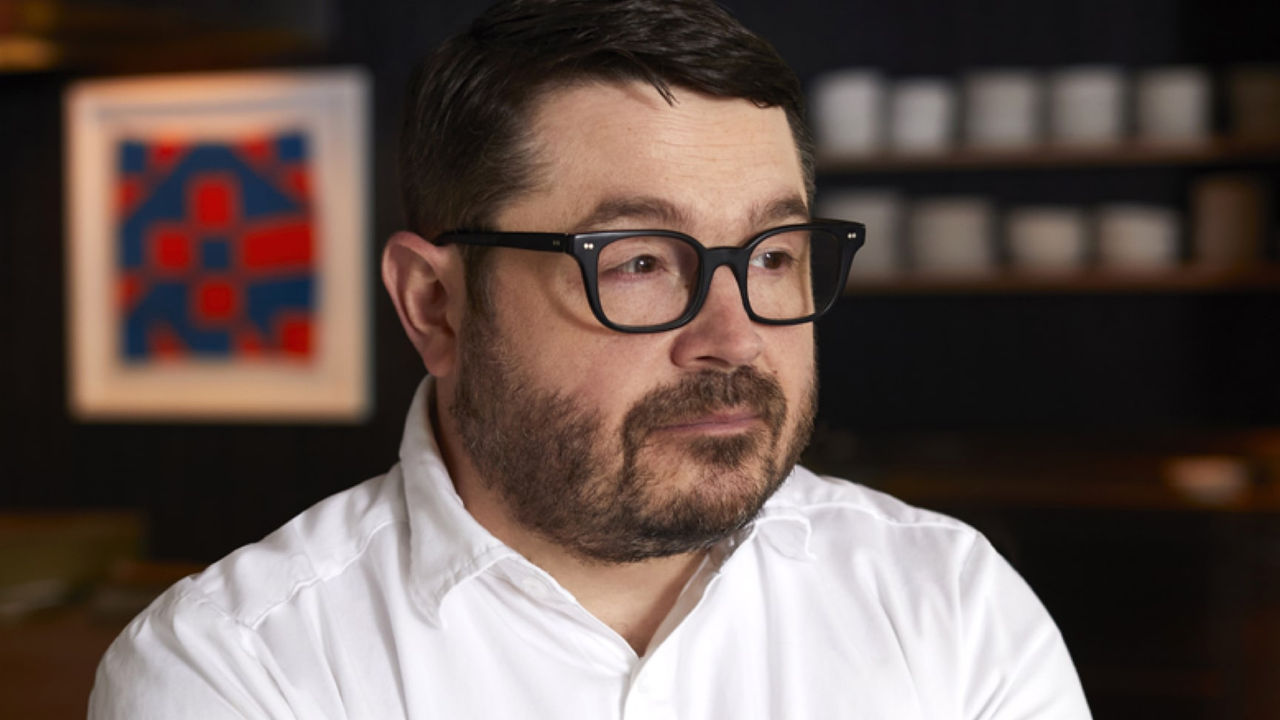 Sean's work ethic and sense of perfectionism brought him fame and accolades, but the self-applied, constant stress took its toll. The double vision that Sean first experienced in the spring of 2014 was the beginning of a long, and often painful, road to being diagnosed with MG.
By that summer, Sean's double vision had not improved. After multiple doctor visits, Sean was tested for MG; all the results came back negative. Eventually, he was diagnosed with another neurological disorder and treated for it. Two weeks later, the double vision returned.
Despite this setback and his persistent double vision, Sean maintained a presence at his restaurants and traveled for work. In early 2015, his eyelids began drooping. Sean was losing control of his eyes. More MG tests followed, all negative, and then multiple surgeries to correct his drooping eyelids. Nothing worked for more than a couple of months. "I was a complete wreck," Sean said. "Sometimes I wouldn't be able to keep my eyes open, and a lot of times one would be wide open and the other one would be completely closed."
Sean felt desperate, as if he was out of options and there was no one who could help him. A group of neurologists gathered at a prominent medical center to give Sean two single-fiber tests considered to be 98% effective in identifying MG.1 Both came back negative.
By early 2016, nearly two years after his first symptoms, Sean's doctors concluded that the only way to know for sure would be to start treating Sean for MG. After a period of time without any symptoms, Sean was officially diagnosed with myasthenia gravis.
Doctors advised Sean to reduce his stress and fatigue, but he had a year and a half of recipes swimming around in his brain, and he felt like himself again. Sean dove back into his work at full speed, resuming the high-stress lifestyle he led before his symptoms began. For a few months, there were no issues. Then one day, as Sean was plating a dish, his hand wouldn't open when he tried to put a serving spoon down. Sean's ocular MG had progressed to generalized MG. "I remember the feeling like it was yesterday, like, oh, wow, it's not just in my eyes anymore. It's moving to different parts of my body."
Sean was at an impasse in his life. He had to fully come to terms with the fact that he was living with MG. He had to slow down and could no longer live the same way he had before his diagnosis. But stress, organized chaos and long hours are a staple of the restaurant industry, and cooking was Sean's lifelong passion. A few of Sean's doctors suggested that he needed to find a new line of work. "The first time someone told me that I may need to change professions, it was an immediate shock. I felt a fear that I hadn't before because I derived all my self-worth from being a chef, being someone who worked with food."
I felt a fear that I hadn't before because I derived all my self-worth from being a chef.
Sean thought deeply about what it meant to be a professional chef. About the ecosystem of a kitchen and the reputation the people in it carried with them. "When I was training and growing up in the restaurant industry, it was a badge of honor to have arms covered in burns and to brag about how little sleep you had and how you could still perform at a high level," Sean said.
No more. It didn't have to be this way. This industry could be something more than that—something better. If the Sean who was living with MG couldn't live within the current restaurant world, he would rebuild it to fit him.
Sean stepped away from most of his restaurants. He stopped drinking alcohol and began eating healthier. He prioritized rest for his body and positive mental health for his mind. He married his longtime girlfriend and became a father. And then he sat down with a blank piece of paper and began drawing a restaurant. "Once I was able to slow down and realize that my worth wasn't linked to my work, I was able to start a family and experience the joys of parenthood."
My worth wasn't linked to my work.
Today, that restaurant is a reality. The 10,000–square–foot structure is built like a barn, standing two stories tall near his home in Nashville, TN. And every piece of it, from the kitchen layout to the paintings on the walls, is crafted for the self-care of the employees and its owner. "I reimagined what a restaurant can be, reimagined what a chef can be," Sean said. "My time over the past few years has been dedicated to asking the question, 'How can I keep doing what I feel like I was born to do and stay happy and healthy?'"
Within the building there are two restaurants, casual and modern, a research and development kitchen, a learning center, and a mindfulness center. Employees are encouraged to meditate and have access to sound therapy and aromatherapy. Sean believes that when the person in charge shows a commitment to self-care, it's inevitable that this feeling will spread to the rest of the staff.
Sean has also become involved with the MG community and he's proud to count himself as one of them. "Once I started connecting with other people living with MG, I saw that there are countless humans experiencing the same thing I am. Having this sense of community is such a relief."
Having this sense of community is such a relief.
Sean's second act has begun. And the name of his restaurant? What else, but "Audrey."