A little planning and preparation may go a long way toward protecting yourself this flu season.
The flu season can be hard for anyone, but with myasthenia gravis (MG), it can be particularly challenging. The good news is that many of the same habits we are now familiar with for preventing the spread of COVID-19 can also be a helpful practice to avoid the flu.1,2
Consider reviewing and discussing the following tips with your doctor to see what flu season plan they'd recommend for you.
Facts to Consider
For people with myasthenia gravis, flu season presents a special set of challenges. The added presence of COVID-19 makes it particularly important to be informed and prepared.
There are a few things to consider. First, people with MG who take medications to manage their symptoms may also have a suppressed immune system and be at greater risk for flu complications.3
Additionally, 65% to 85% of people with MG may also deal with one or more other chronic conditions.4-6 With most chronic conditions, patients can experience greater complications if they also are infected with the flu.3 Myasthenia gravis symptoms may also become further aggravated.7
While it's good to be aware of the risks, there are a lot of practical things you can do to try and protect yourself.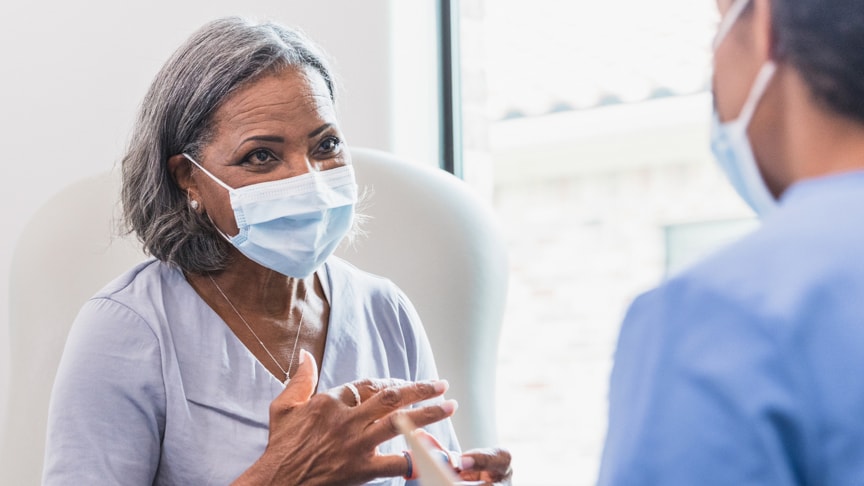 Decide Whether to Get the Vaccine
You should always discuss the risks and benefits of getting the flu shot with your doctor. Some recent studies looked at the effects of the flu vaccine on people with MG. You may want to ask your doctor about these studies as they may help inform your decision.
For instance, a small 2019 study revealed that patients with mild MG developed anti-flu antibodies after receiving an influenza vaccination, similar to what was seen in healthy subjects. However, this study did not look at the effects of the flu vaccine on patients with severe MG.
A larger study from 2018 revealed that MG patients experiencing signs of the flu tended to have more aggravated MG symptoms compared to those who received the vaccine.9 Of the 25 MG patients who experienced flu-like symptoms, 10 reported worsening myasthenia gravis symptoms. Meanwhile, 2 of the 133 patients who received the flu vaccine experienced worsening myasthenia gravis symptoms.9
While the Centers for Disease Control and Prevention (CDC) recommends that people with autoimmune diseases like MG receive the flu shot, you should discuss your specific conditions with your doctor in order to determine whether getting the flu vaccine is the right choice for your overall health.1,3
It's all about prevention. Protect yourself from being exposed.
CDC Guidelines
There are additional practical measures you can take to try to protect yourself this flu season. Following these CDC guidelines for slowing the spread of COVID-19 may also help protect you from the flu:2
Maintain social distance (at least 6 feet) from anyone you don't live with, and avoid close contact with anyone who is sick
Wear a mask and follow your local COVID-19 safety regulations
Wash your hands often with soap and water. Try to lather for at least 20 seconds. If soap and water are not available, use an alcohol-based hand sanitizer
Avoid touching your eyes, nose and mouth
Clean frequently used surfaces such as doorknobs, countertops, phones and keyboards regularly and with a disinfectant if possible
Talk to Your Doctor if You Have Any Symptoms
Let your doctor know as soon as you can if you do experience any flu-like symptoms. Make sure you tell your doctor about all the medications you are taking. Having this information helps them determine appropriate treatment, if necessary.
If you contract the flu, take note of your myasthenia gravis symptoms and let your doctor know if they worsen at any time.
While under the weather, it's best to limit contact with others as much as possible. If infected, you'll want to decrease the chances of passing the flu onto others. Even things like covering your nose and mouth with a tissue when coughing or sneezing could go a long way toward helping to prevent the spread to others.1
While there is no sure-fire way to avoid getting the flu, it's important to practice precaution to try to protect yourself and your loved ones this flu season.