It started out like any other day in the gym: Mike arrived with friends and did a few bench presses with his usual warm-up weight.
But then, he couldn't lift the weight off his chest. "My friends were laughing, of course," he said. "I thought I must've injured myself without realizing it." More symptoms followed over the next few weeks, from droopy eyes to slurring speech, and he realized it was time to see a doctor.

At the time, he was in graduate school for engineering, so the first doctors he saw were through his university. But they struggled to connect the dots between his wide range of symptoms. When his eye-related symptoms worsened sharply, Mike's father suggested he see an ophthalmologist in his home state who was a family friend.
Fortunately, that doctor recognized that something larger was going on and referred him to a neurologist. In October 2007—just over a month after his initial symptoms had started—Mike was diagnosed with myasthenia gravis.
Before his diagnosis, Mike was someone who hadn't needed to see a doctor very often. "I rarely even got the sniffles," he said. "I was very active, always running, always weight training. After my diagnosis, I knew I wanted to aim for as many of those same activities as I possibly could with MG."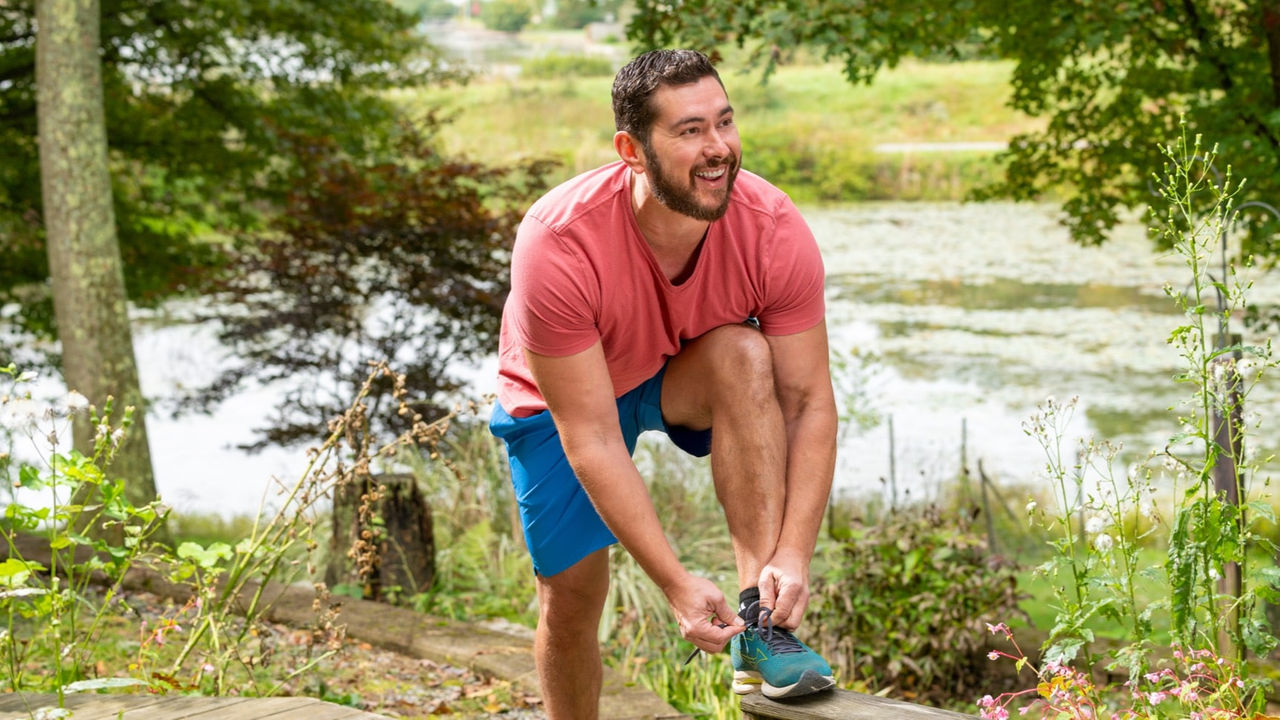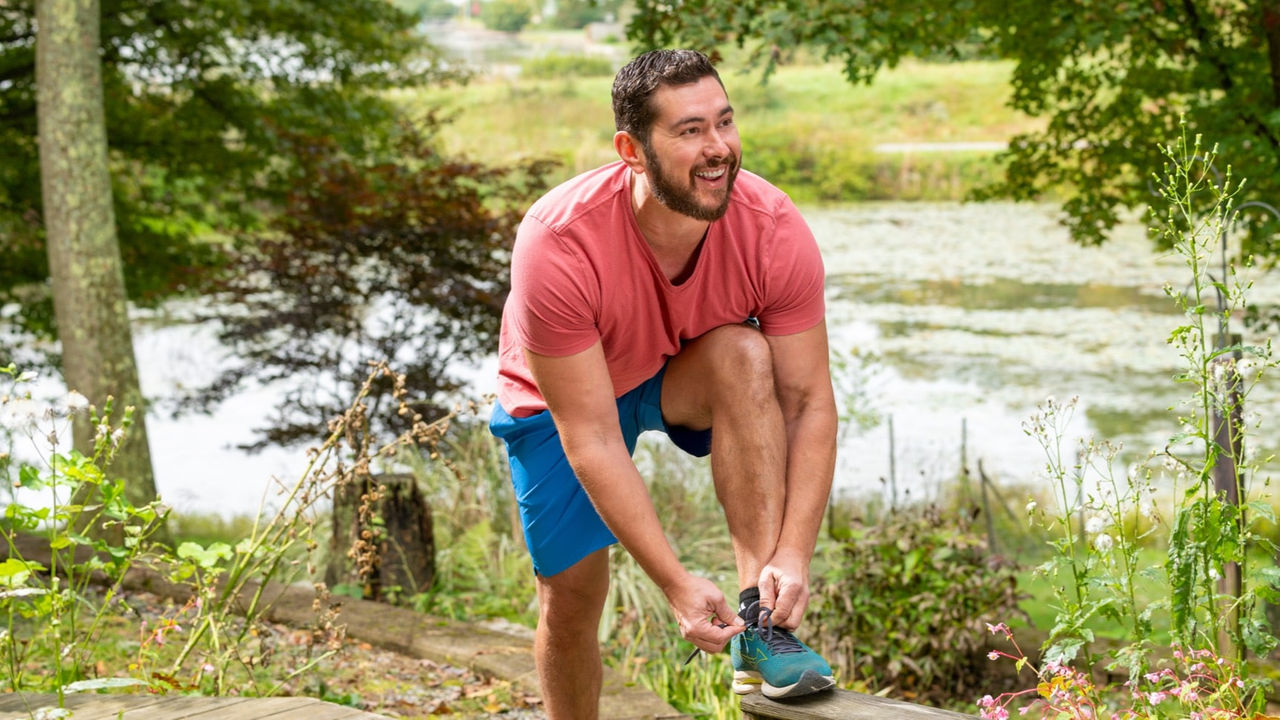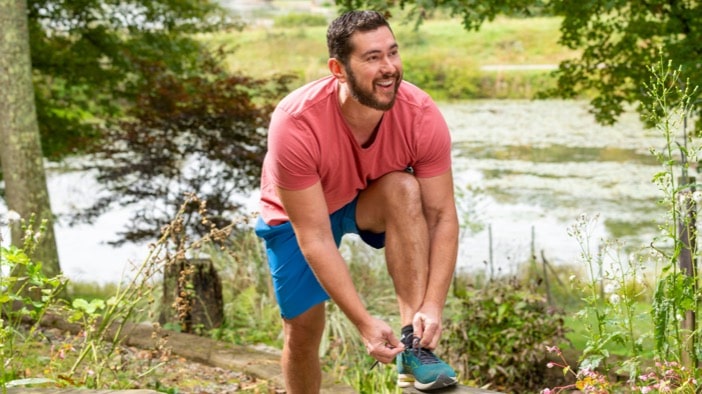 He knew he might be aiming high, but he was still eager to try any appropriate treatment that might help him live the active lifestyle he enjoyed. So when his care team asked him what kind of treatment regimen he was interested in, Mike didn't have to think about it: "I said, absolutely anything and everything they had for me."
He took the next two semesters off school so he could focus on learning to manage this unexpected new life with MG. "I call that my recovery year," he said. He worked with his care team to get past the immediate symptoms that had led to his diagnosis and to try and find a treatment regimen that could help him regain some of his strength.

During this time, he said, morning coffee with his dad became a daily ritual—and every day, they'd check in on his progress by seeing how long he could hold the coffee cup in the air. Eventually, when he'd regained some of his leg strength, another milestone was being able to operate a clutch pedal. "The first drive for me in months was with Dad in his hot rod Camaro," he said. "MG quickly shows you what's important in life. Little things like cars and coffee with Dad become front and center."

He also used this time to take a deep dive into online research, hoping to learn as much as he could about MG. In particular, he wanted to find other people who'd been living with MG for some time so he could better understand what to expect over the longer term.
With the internet still in its earlier days, it wasn't quite as easy to find information as it is today. "There weren't any Facebook groups back in 2008 to find people," he said. But he kept looking—and eventually found support on the other side of the world.

"I found a chat group in Australia that met every Wednesday," he said. "It happened to be two in the morning here, but the quest for connection and understanding of MG kept me wide awake." Many of the people he spoke with understood the challenges he was facing as someone newly diagnosed with MG and reassured him that their own symptoms had improved over time. Knowing that other people living with MG had been able to regain some abilities that were important to them gave him hope that he could, too.

Being surrounded by people who were fighting the same good fight as I was brought tears to my face.
That connection with others living with MG was especially helpful for Mike in the first year after his diagnosis. And a couple years later, his MG social circle expanded when he went to his first MG conference.
Up until then, he said, he'd been most comfortable talking about living with MG online and didn't feel quite ready for an in-person event. "It took me a while to swallow that MG is a lifelong thing," he said. "Walking into that room with over a hundred people who had MG was the most overwhelming experience. The feeling of being surrounded by people who were fighting the same good fight as I was brought tears to my face."
He continued going to conferences over the years and now has a wide network of friends living with MG. They chat daily, sharing their stories and supporting each other whenever they need encouragement.
Mike's strong support network has helped him stay motivated—and finding the right care team has helped him actively work toward his goals. After seeing a few different providers, he found a neurologist who understands his goals and helps him work toward maintaining an active lifestyle.

I might have to slow down the pace, but I can still work out. I can still play sports. I can still work on cars.
He also draws a lot of inspiration from the stories of other people living with MG. "I love hearing stories of accomplishment and what people have achieved with MG," he said. "Every story is different. Maybe you're a grandmother and you were able to hang out with your grandkids for the entire day."
In particular, he said, he's been inspired by reading about John, who continued pursuing his lifelong love of tennis after his MG diagnosis. "He might not be hitting a 90-mile-per-hour ace," Mike said, "but he's out there doing what he loves." That's what Mike aspires to do as well—to set his goals high and keep striving to do the things he loves doing.

"I might have to slow down the pace," Mike said, "but I can still work out. I can still play sports. I can still work on cars. I've run three half-marathons with MG."
That's not to say Mike rarely has MG symptoms. He described life with MG as a bit of a roller coaster—sometimes, he experiences long stretches with few symptoms, but other times he experiences more frequent challenges. During more challenging times, he's always determined to find ways to adapt wherever he can.
He recalled pitching at one of his son's recent Little League games while also dealing with double vision. When that happens, he finds it helpful to black out one of his sunglasses' lenses with electrical tape. So that's what he did. And then, he got out there and pitched the game, intent on participating in a favorite activity that he shares with his son.
Mike has a long list of motivators for staying as physically active as he can, and father-son activities are at the top. "My son is seven," he said. "When my arms are strong, I still like to throw him over my shoulders, wrestle around with him in the living room and chase him around the yard. That's the good stuff, the beautiful things in life that I want to be able to be partake in."